Clear, Practical And Effective Nutrition
Registered Dietitian Nutritionist
Newport Beach | Orange County | California

Wanting to lose or gain weight?
But how do you know which is the right way of eating for you?
Navigating your nutrition goals is a breeze with an expert on your side.
Set sail on your clear nutrition journey
From Nutrition Confusion to Food Clarity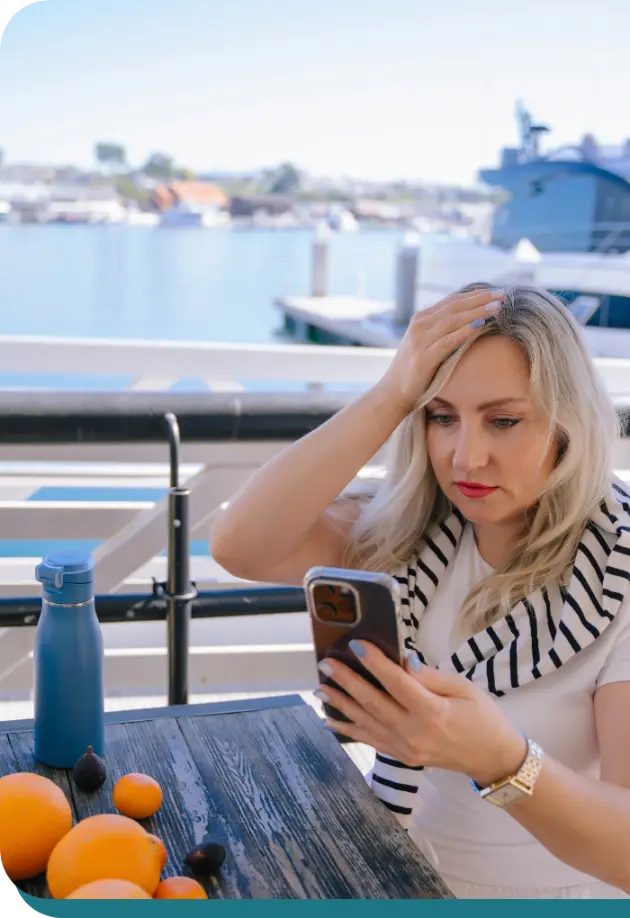 It has helped me to improve the diversity and consistency of my diet.
"I had great experience on a consultation with Marina. She was attentive and led a friendly conversation that made me feel comfortable talking about my digestive issues. I received valuable advice from her and implemented her recommendation into my daily dietary routine. It has helped me to improve the diversity and consistency of my diet."
– Olga Goloshchapova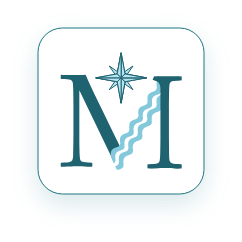 Navigate your weight nutrition journey with straightforward, personalized nutrition advice
Your weight journey is personal, so you need tailored lifestyle advice to help you achieve your goals.
You might have been abroad or stayed in the US for bariatric (weight loss) surgery and need personalized nutrition information to help you manage the next step of your journey.
Or, you've been gaining weight, and nothing you've tried has worked to stop the increase. Now you're totally confused with what's going on and don't know what to do next.
On the flip side, many people experience unintentional weight loss as part of aging or medical conditions.
Having the right nutrition information can turn around your health and help you successfully manage your weight – whatever your concerns.
Nutrition Designed
For You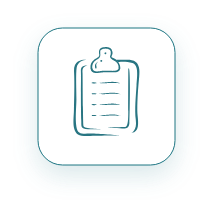 Everyone's nutritional needs and challenges are unique. Especially when it comes to managing your weight.
In our one-on-one sessions, you'll benefit from tailored nutrition strategies, avoiding generic plans that don't fit with your lifestyle or health needs. We'll be able to explore what's going on and find a plan that really works for you.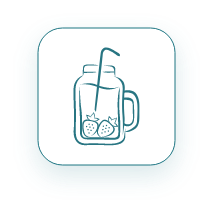 Planning meals is a great way to regain control of your eating. But many meal plans you find online contain foods you don't like or don't fit your lifestyle.
Together, we'll come up with a plan for you that contains delicious, healthy and satisfying foods that you can incorporate for sustainable changes and long-lasting results.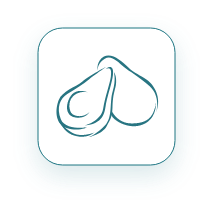 Many people avoid cooking because they think healthy eating is boring, tasteless, difficult, and time-consuming.
Having a go-to list of tasty, nutritious meals means you can achieve your weight goals without the guesswork and sidestep bland, ineffective recipes.
Clear, Evidence-Based Guidance:
Go online, and you'll find a million different ways to manage your weight.
I'll help you filter out the nutrition noise and focus on proven, practical, evidence-based strategies that work. And break down complex nutritional information into easy-to-understand, actionable advice.
Set sail on your clear nutrition journey

"She will be with you every step of the way..."
"Marina is one of those dietitians who actually cares about you. If you are willing to work for it, she will be with you every step of the way and will give you all the tools you need. The world needs more people like her!"
Let's set sail on your clear nutrition journey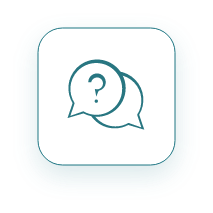 Can you work with people who need to gain weight as well as lose weight? and other questions you might have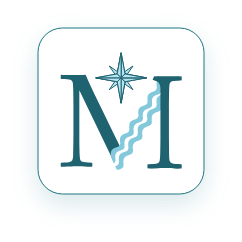 Confidently get started on your journey. With my expertise by your side, you're just three simple steps away from setting your course to better health.