Nutrition Counseling | California
Marina Savelyeva | Registered Dietitian Nutritionist
Newport Beach | Orange County | California
Beyond

The Information Overload
Overwhelmed by influencers or healthcare professionals' conflicting suggestions – lost in contradictory and complex information.
They're desperate for simple, clear guidance about what to eat. And a roadmap to better health without the detours and dead ends.
Imagine navigating your health journey with confidence. Armed with the essential knowledge tailored for you and free from the noise of countless diet myths.
I noticed people struggling with the overwhelming wave of confusion when it comes to nutrition
Especially when trying to work out what to eat to manage several medical problems at the same time.
People were either handed too little or far too much information, and the need for a clear, concise guide was evident.
So, I channeled my expertise and experience to craft tailored solutions, ensuring that everyone can understand and apply essential nutritional principles to their unique situations.
The Missing Link in Your Nutritional Voyage
Early in my career, I saw how important it was for people to have accurate, personalized and clear nutrition education, support and ongoing care.
Having the right balance of information can illuminate the path to optimal health, ensuring no one feels overwhelmed.
The journey isn't just about which nutrition information to follow but also about feeling empowered with the right tools to make sustainable changes.
Many of my clients kept asking for the basics of meal planning, food preparation and cooking – practical, relatable information that benefited their health.
And this is what I'm here to do.
I believe in a holistic approach to nutrition, considering the food we consume and our lifestyle, preferences, and unique needs.
With over 17 years of experience as a Registered Dietitian Nutritionist, working in private practice and hospital environments, I've seen how important it is to provide clear, practical and simple nutrition information. Especially when trying to manage multiple health conditions.
I aim to empower my clients to make informed choices and adopt sustainable dietary habits that promote long-term health.
I grew up in Europe without fast food, eating homemade meals.
I learned how to cook from scratch – learning to make meals that focused on whole food ingredients – but they had to be quick and easy. Because who wants to spend hours cooking?!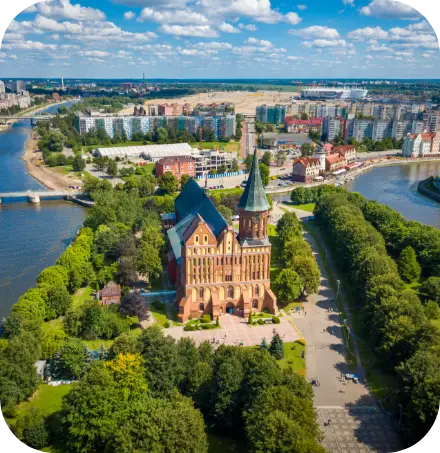 I moved to the United States over 20 years ago and have a good understanding of American foods and what else is available besides American food. In Europe and other global cultures, people can live longer if they eat traditional, whole foods, not just highly processed foods.
So, I help my clients bring the benefits of traditional whole foods from around the world to their everyday diets.
Qualifications, Publications & Awards
2005 Bachelor of Science in Nutrition and Food Science from California State University.
2016 Certificate of Training in Adult Weight Management
2017-2022 Certified Nutrition Support Clinician (CNSC)
2018 ServSafe Allergens Certification
2020 Monash University FODMAP and IBS Certification
2020 ServSafe Food Protection Manager Certification
2020 Published cookbook "Easy Gastric Sleeve Bariatric Surgery Cookbook"
2021 Published cookbook "The Plant-Based Weight Loss Solution"
2022 "Excellence in Clinical Dietetics Award" from the California Academy of Nutrition and Dietetics

"…It guides the reader through the overwhelming aspects caring for yourself after bariatric surgery. It answers many of the questions that are often left unanswered and provides practical tools, including a meal plan, for long-term wellness. Not to mention, the recipes are easy to prepare and tasteful. I have already recommended this book to several people. I would highly recommended if you are considering or have already had a VSG surgery. Enjoy!"
"Recipes and meal plans are easy to follow and flexible. Favorites so far: poke bowl, loaded sweet potatoes, kale and squash polenta, banana oat muffins, tangerine cabbage salad. Tip: review the recipes beforehand and spend a few minutes to prep when you have time. Most sauces and dips can be used for more than one meal. Blender makes these recipes a cinch. By far my favorite plant based cookbook. Bonus, I've lost 12 pounds in 5 weeks eating these recipes and exercising."
Guiding Your Nutritional Compass
With me, you won't just get generic advice. I listen, understand, and tailor my guidance appropriate to your medical conditions and lifestyle, ensuring that the choices you make are easy.
I believe in a holistic perspective on nutrition. Recognizing that every individual brings their unique lifestyle, preferences, and needs, I make sure my advice is practical, comprehensive and tailored, helping you gain sustainable, long-term health benefits.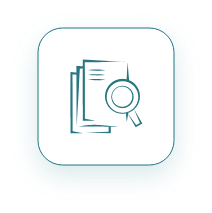 Staying updated with the latest in nutrition research, my recommendations are rooted in science. You can trust my advice, knowing that it's backed by contemporary studies and expert consensus, not the latest Instagram trend or Facebook post.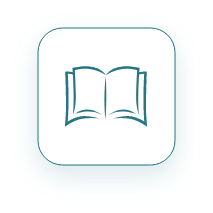 Empowerment Through Education
Knowledge is empowering. I'm not just about giving advice; I want to help you understand what's going on. Through awareness and learning, I aim for my clients to be able to make informed choices that will benefit their well-being.
"At the heart of my practice lies a simple belief – everyone deserves clear, accurate, and practical nutritional guidance.
Whether you're recovering post-surgery, aiming for optimal health, or merely seeking to understand the maze of nutrition, I'm here to help you chart a smooth path.
So, why tread water in confusion when you can sail with confidence?"
~ Marina Savelyeva, Registered Dietitian Nutritionist

"I lost 60 lb and look forward to losing 20 more!"
"I started my new healthy lifestyle journey last year in January and as a result, I eat better and mindfully, I feel and look better, overall, I lost 60 lb and look forward to losing 20 more."
Nutrition Guidance For Adults
Digestive Issues & GI Surgery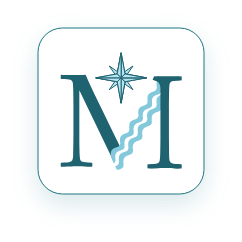 Confidently get started on your journey. With my expertise by your side, you're just three simple steps away from setting your course to better health.